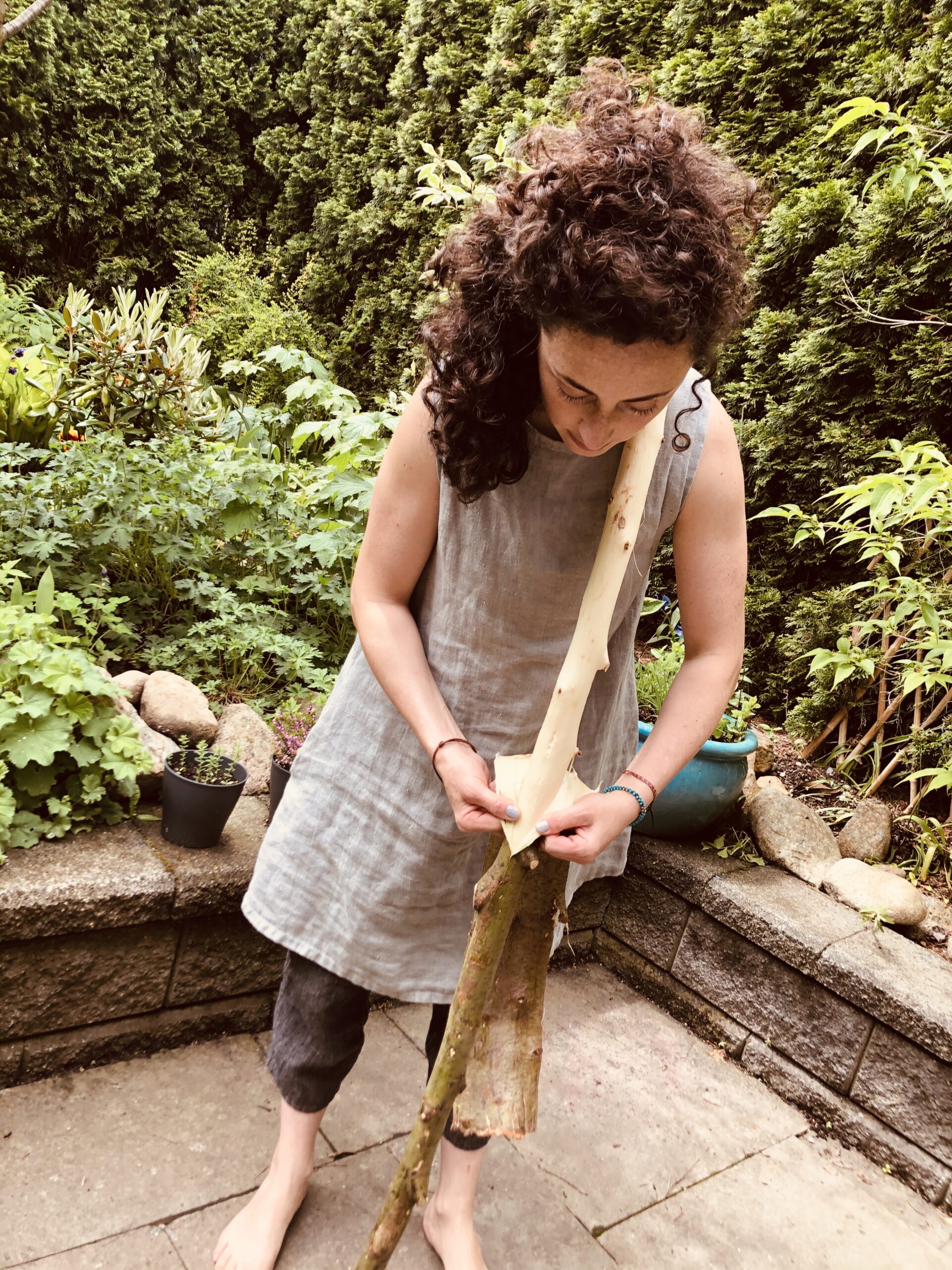 I look for opportunities to creatively connect with the local landscape, cultivating reciprocal relationships with the land and people.
With a background in contemporary sculpture and installation, I currently work in community-engaged environmental art practice from an embodied place-based identity.
Plants have been important teachers and have allowed me to explore different technologies to interrelate with the territories I inhabit. Interacting with plants as more-than-human beings who carry intrinsic knowledge has been an entry point for an ongoing search for relationship with the natural world.
What are the places that love me back? I am constantly longing for that relationship and looking to establish a two-way presence in the land. Born in Muysca territory (known as Bogota, Colombia) and now gratefully living with my family on the unceded Traditional Territory of the K'òmoks First Nation (Comox Valley, Vancouver Island), I navigate the discomfort of the colonial scar present in these places in addition to the one I carry, inviting a creative conversation that works as medicine.
Respectfully using ancestral skills and traditional knowledge that navigates across cultures, and mainly working with garden trims and invasive plants, my work also aims to support local ecological restoration that fosters native ecology.
I support individuals and community groups to establish their own cultural significance through skill sharing, including all stages of ethically harvesting and processing raw plant materials for art-making and environmental art practice.
Alongside this practice, I have worked in the non-profit and public sectors as a curator and arts administrator developing interactive exhibitions, public art installations, and delivering arts programming that activates diverse audiences to support community participation.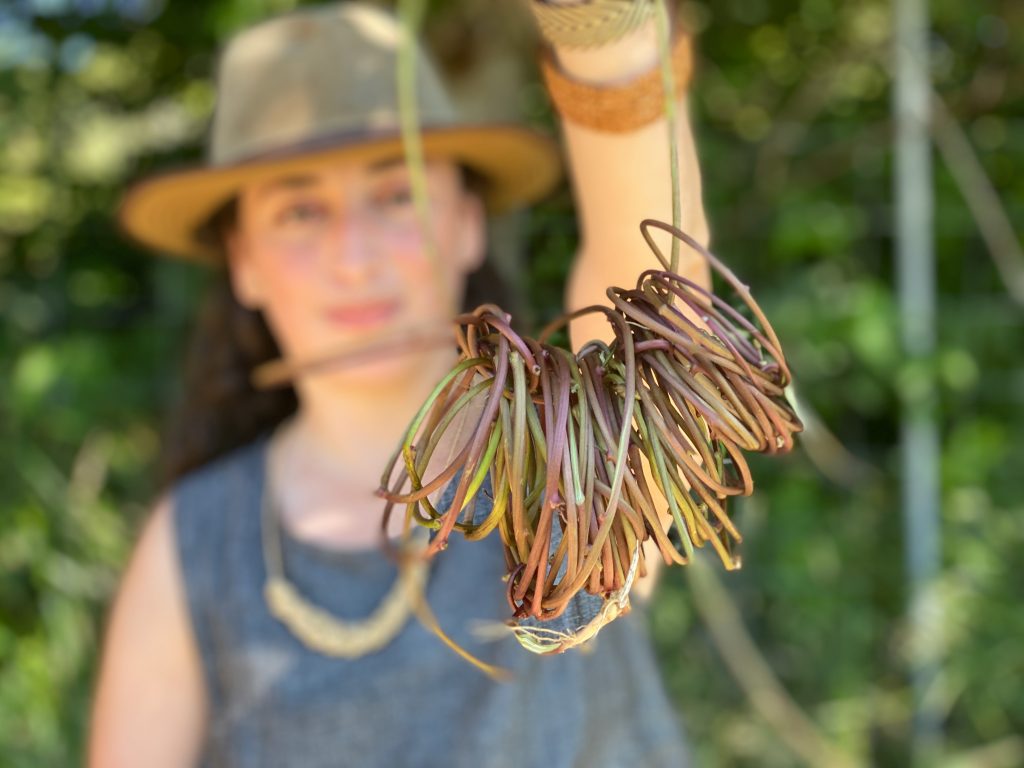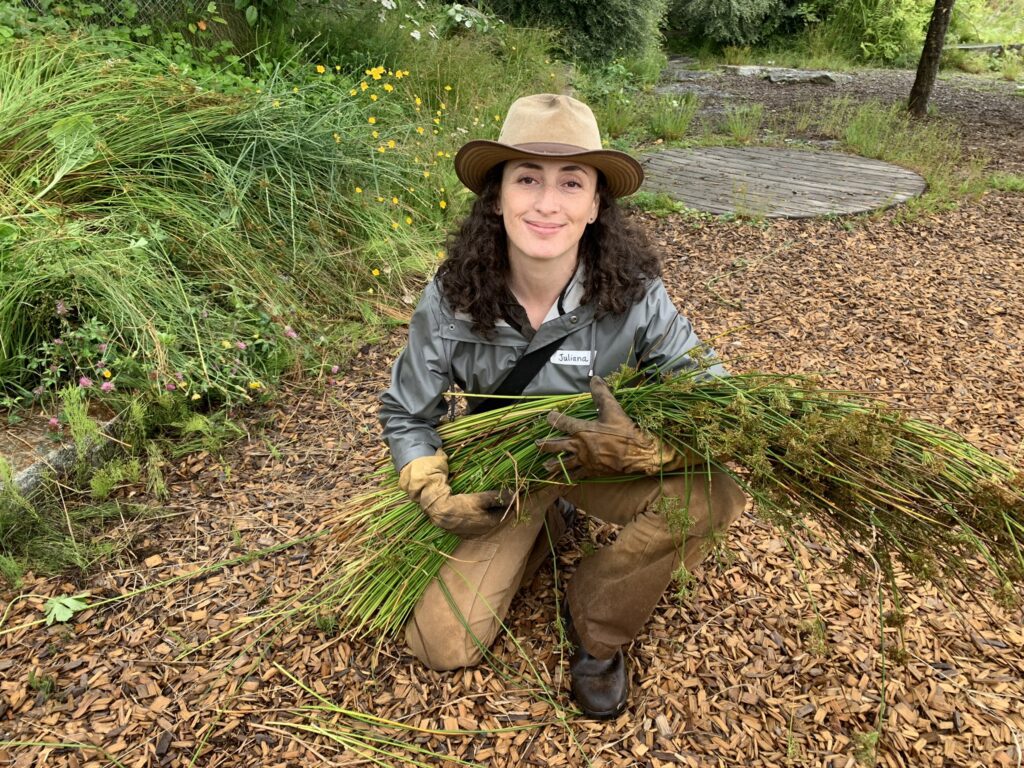 How might we be in the right relationship with the territories that we inhabit?