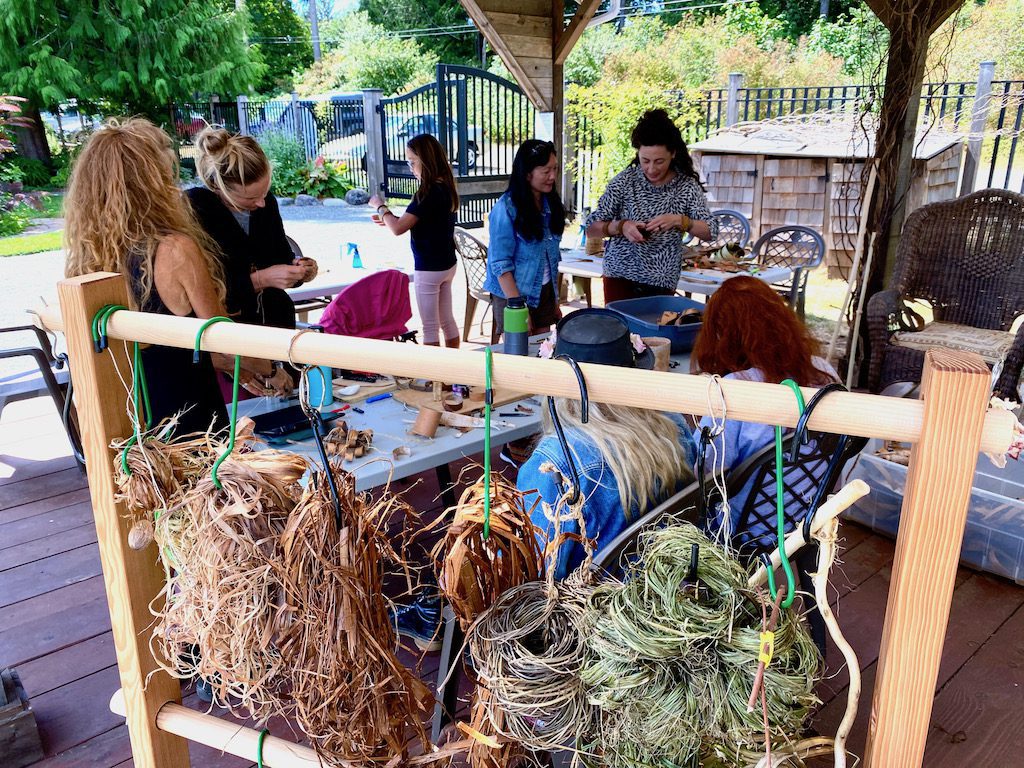 We had an incredible season this summer at the Innisfree Farm and Botanic Garden with the Art, Ecology and Community workshop series that invited participants to learn about different local plants to explore their creative possibilities, the different connections to the territory (or territories) that we call home, while supporting native ecological restoration.
We welcomed local participants, visitors from across the province and other parts of Canada, including students from Innisfree's Food and Medicine apprenticeship program.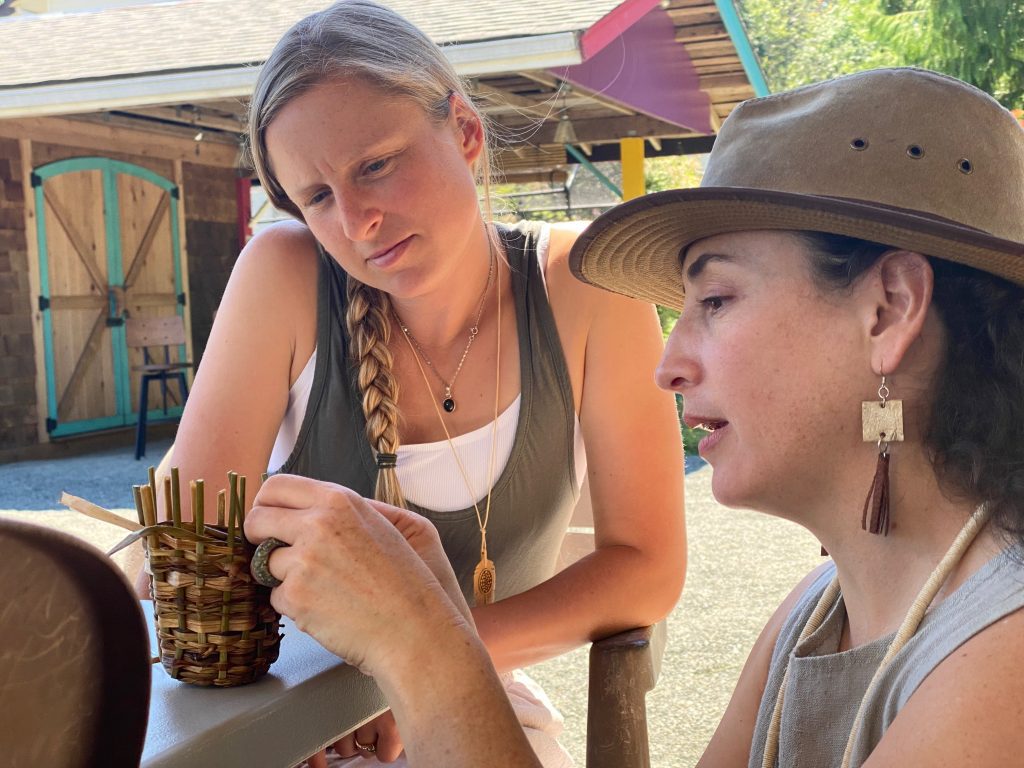 Each workshop was designed to experience the entire process from harvesting local plants to finished pieces with awareness and connection to ancestry and place. We also invited participants to establish their own cultural significance through skill sharing, including all stages of ethically harvesting and processing raw plant materials for art-making and environmental art practice including weaving, basketmaking, ink-making and more. What a beautiful experience it was to be able to harvest some of the "unwanted" plants at the farm to purposefully use them for basketmaking, paper, paint brushes, charcoal, pigments and inks.