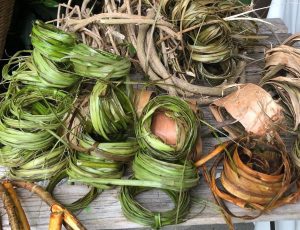 .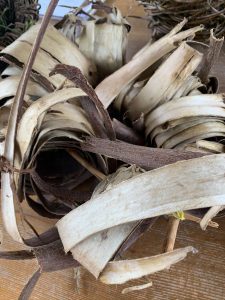 Date:

Monday, August 9, 2021 

Time:

10 am – 1 p.m.

Location:

InnisFree Botanical Garden, 3636 Trent Road, Royston BC, V9N 9R4 (5 km south of Courtenay) 

Age:

Adults and kids 10+ (with an accompanying adult as we will be handling knives and sharp tools)
In this workshop you will learn how to identify, respectfully harvest tree barks from branches and other garden clippings to prepare the fibre for weaving. We will cover how to split and size bark strips and then weave braids, bracelets or plaited baskets using a variety of tree barks. This is a great class for those who want to experience the entire process from harvesting the plant to finished piece with awareness and connection to place.
*Participants are welcome to bring their own water bottle, snacks, utility knife, and/or garden scissors, if they wish.
Instructor: Juliana Bedoya
Contact: juliana@plantsareteachers.org
Innisfree Farm Directions: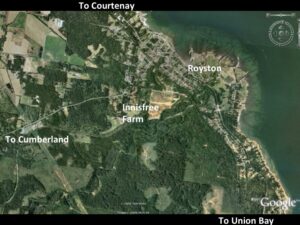 Driving from Comox or Courtenay, drive south towards Union Bay.  At the traffic light in Royston turn right on Royston Road towards Cumberland, pass the railway line, second street on the left.  Innisfree is at the end of Trent road (1/2 Km away), the logo facing the street.