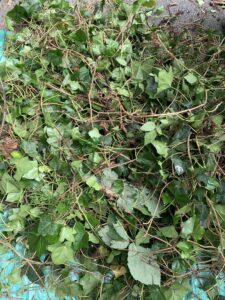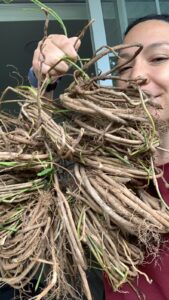 Date:

Monday, July 12, 2021 

Time:

10 am – 1 p.m.

Location: InnisFree Botanical Garden, 3636 Trent Road, in Royston, 5 km south of Courtenay, Canada V9N 9R4
English Ivy (Hedera helix) is a well established invasive, introduced plant species which can damage our forests by reducing biodiversity and causing a negative ecological impact.  In this workshop you will learn how to identify the plant and how to ethically harvest, process and prepare the vines for weaving, gaining a new appreciation for both ancestral basketry skills, and the creative possibilities of this abundant local invasive plant. Participants of all levels of expertise will learn how to make a basket using different weaving techniques.
*Participants are welcome to bring their own water bottle, snacks, tools, such as secateurs, utility knife, and/or garden scissors, if they wish.
Instructor: Juliana Bedoya
Innisfree Farm Directions: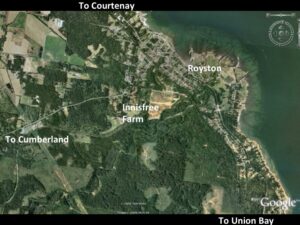 Driving from Comox or Courtenay, drive south towards Union Bay.  At the traffic light in Royston turn right on Royston Road towards Cumberland, pass the railway line, second street on the left.  Innisfree is at the end of Trent road (1/2 Km away), the logo facing the street.