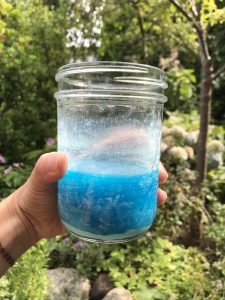 .
Date:

Monday, September 13, 2021 

Time:

10 am – 1 p.m.

Location:

InnisFree Botanical Garden, 3636 Trent Road, Royston BC, V9N 9R4 (5 km south of Courtenay) 

Age:

Adults and kids 10+ (with an accompanying adult as we will be handling knives and sharp tools)
Using a variety of garden clippings from the InnisFree farm, participants will learn how to forage for materials and extract pigments from petals, barks, pinecones, roots, leaves, copper scraps and more, and how to transform these into vibrant place-based inks. Participants will take home their own ink kit. 
*Participants are welcome to bring their own water bottle, snacks, utility knife, and/or garden scissors, if desired.
Innisfree Farm Directions: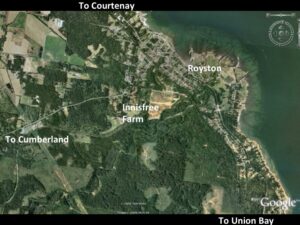 Driving from Comox or Courtenay, drive south towards Union Bay.  At the traffic light in Royston turn right on Royston Road towards Cumberland, pass the railway line, second street on the left.  Innisfree is at the end of Trent road (1/2 Km away), the logo facing the street.