Flax to Linen: Harvesting Party and Intro Session
Dates:

Wednesday,

August 17

, 10 a.m. – 3 p.m.

 
Locations:

Innisfree Farm and Botanical Garden, 3636 Trent Road, Royston BC V9N 9R4 (5 km south of Courtenay)

Fee:

$145 includes vegetarian lunch (optional vegan and/or gluten free available)
Flax is one of the most ancient plants used by humans to be transformed into a textile.  In this workshop we will have the opportunity to be in relationship with this plant starting with a visit to the fibre and dye garden where we will be harvesting after 100 days of planting our flax for fibre crop at the Innisfree farm. Participants will also explore how to process, spin and ply flax into yarn using pre-retted fibre.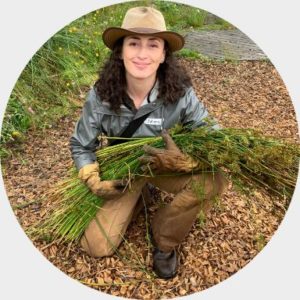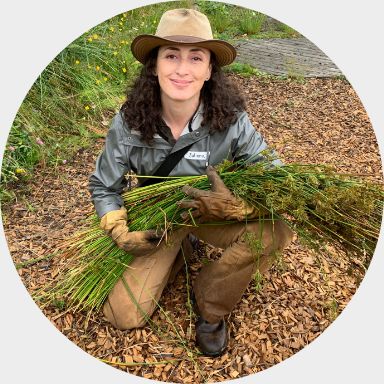 Juliana Bedoya, Community Engaged Environmental Artist
Juliana Bedoya currently works in community-engaged environmental art practice respectfully using ancestral skills and traditional knowledge that navigates across cultures. Mainly working with garden trims and invasive plants, her work also aims to support local ecological restoration to foster native ecology. She supports individuals and community groups to establish their own cultural significance through skill sharing, including all stages of ethically harvesting and processing raw plant materials for art-making and environmental art practice.