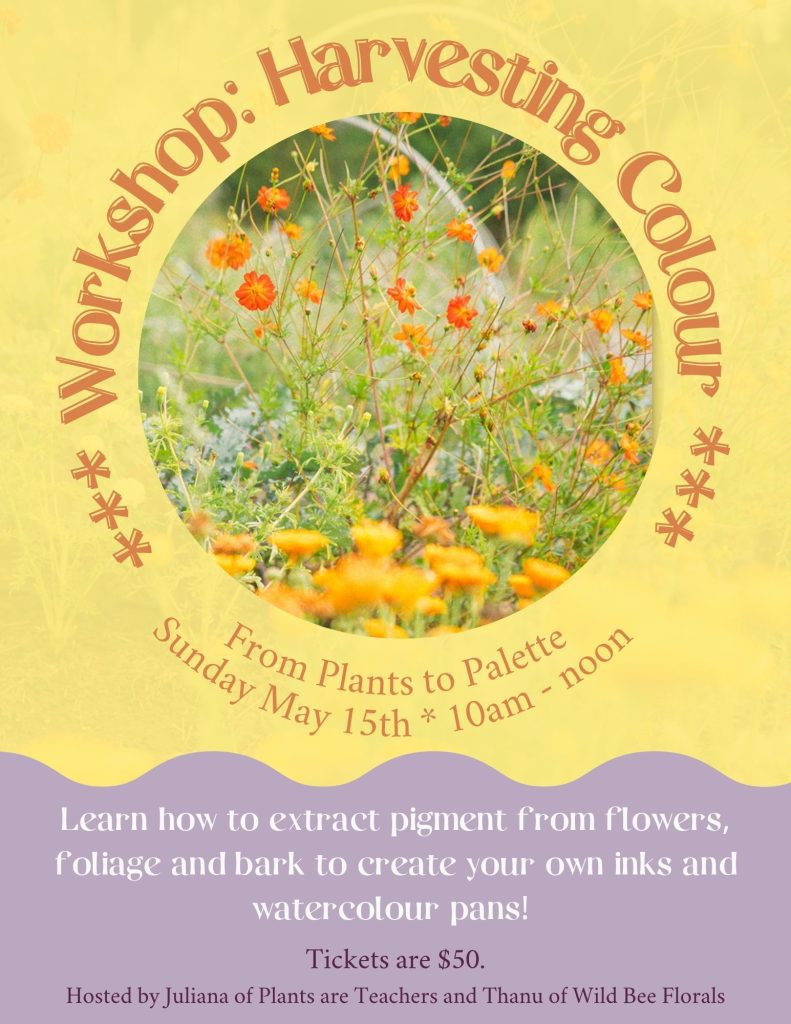 Learn how to extract colours from home grown flowers, food scraps and wild harvested plant materials like leaves, roots and barks. You will be equipped with the principles of colour extraction to create your own palette from locally available plant materials, the chemistry involved, colour modifications and the step by step process to make inks and watercolours.
To register, visit
About the Facilitators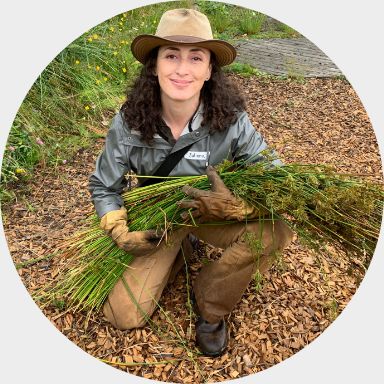 Juliana Bedoya, Community Engaged Environmental Artist
Juliana Bedoya currently works in community-engaged environmental art practice respectfully using ancestral skills and traditional knowledge that navigates across cultures. Mainly working with garden trims and invasive plants, her work also aims to support local ecological restoration to foster native ecology. She supports individuals and community groups to establish their own cultural significance through skill sharing, including all stages of ethically harvesting and processing raw plant materials for art-making and environmental art practice.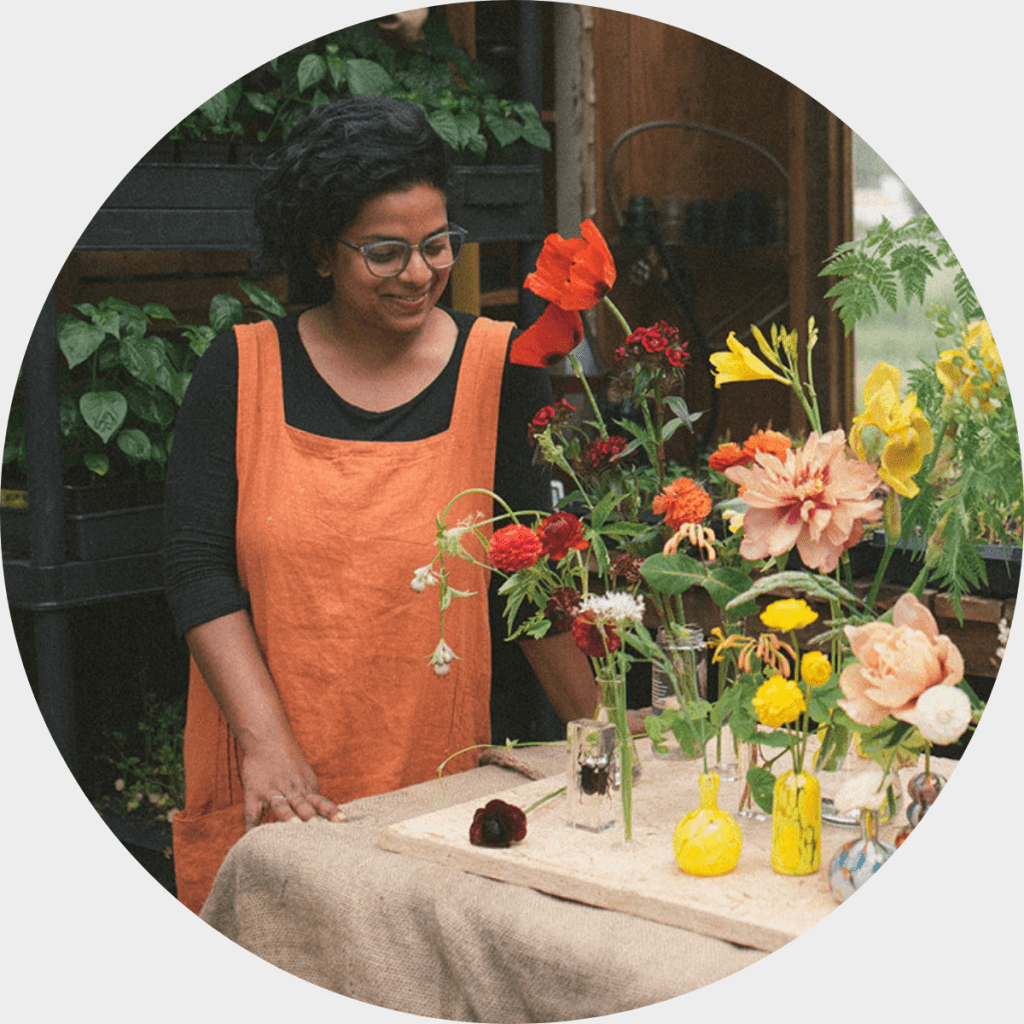 Thanushi Eagalle, Farmer and Seasonal Floral Creative
Thanushi Eagalle grows specialty cut flowers in the Comox Valley and designs with seasonal flowers as Wild Bee Florals. Thanu actively looks for community projects that combine science, art and culture and have found a great rhythm in the flower farming world. She hopes to inspire her local community through flowers grown with regenerative practices and the many creative projects that can stem from these unique wonders.