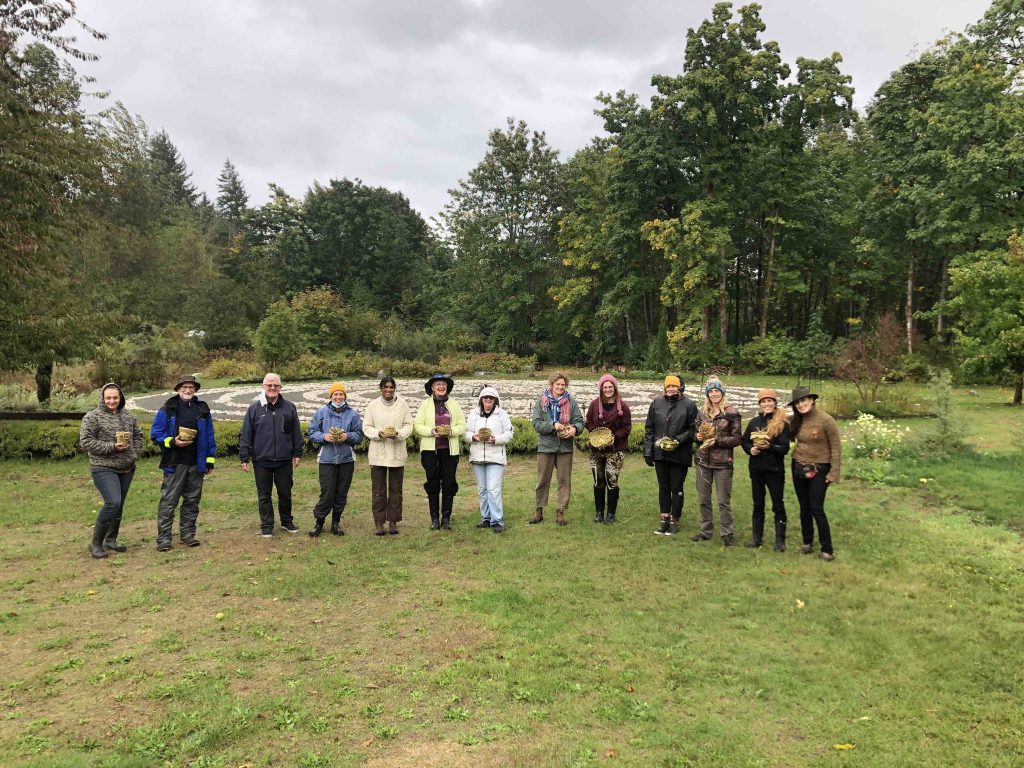 We had the honour to welcome botanist and master weaver Ralph Simpson who visited from New Brunswick last week to co-lead with me the Foraging Fibre and Basketmaking workshop at the Innisfree Farm.
Ralph and I met through a remote artist residency I have been leading since last year through the Conservation Council of New Brunswick and it was so exciting to finally meet him in person after a year of collaborating through Zoom meetings.
We had a full day experience discussing plant identification, how to reciprocally and ethically forage plant materials, collection methods, fibre processing, storage as well as preparing the fibre to practice different basketmaking and weaving techniques to complete a piece at the end of the workshop. We also addressed different cultural, environmental and conservation perspectives that support native ecological restoration and cultural integrity.
This workshop was particularly enriching for me, with its emphasis on local, ethically harvested sources of fibre. In addition to learning craft techniques, I was provoked to think in a different way about my relationship with the plants, the land, and we who share it.

Don Lovey, Workshop Participant
Ralph and I had the best time sharing and witnessing participant's creativity in full swing and their growing confidence working with plant materials. Thanks everyone for braving the weather and showing up with curiosity and the adventurous spirit that allowed for the magic of art-land-based connection to manifest!
I loved your passion for plants and the reverence you have for them. And you were both so incredibly knowledgable regarding plants and techniques for weaving.

Heather, Workshop Participant