Small Woven Pouch from Garden Trims
Dates:

Sunday, Jan 15, 1-4 pm

Locations:

The Spool Sewing Studio

Fee:

$85 materials included
Using the varied palette of colours and textures of locally gathered plants including invasives like Himalayan blackberry, garden trims like daylily leaves, daffodils and other plant fibres like cattail, nettle and more, we will create a small woven pouch to keep your big treasures and set intentions for the new year, for medicine or to present as a small but very meaningful gift.
About the Artists
Juliana Bedoya, Community Engaged Environmental Artist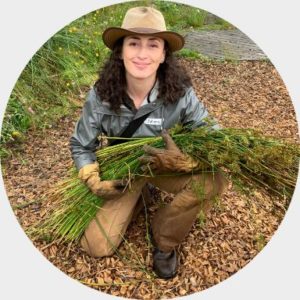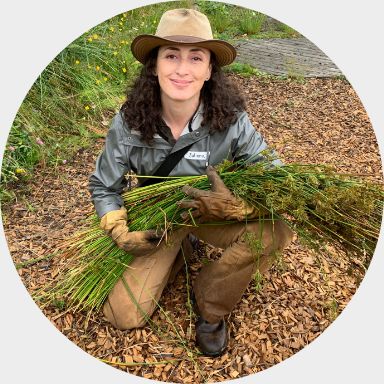 Juliana Bedoya currently works in community-engaged environmental art practice respectfully using ancestral skills and traditional knowledge that navigates across cultures. Mainly working with garden trims and invasive plants, her work also aims to support local ecological restoration to foster native ecology. She supports individuals and community groups to establish their own cultural significance through skill sharing, including all stages of ethically harvesting and processing raw plant materials for art-making and environmental art practice.