Flax to Linen Production in the Comox Valley With Karla Sandwith, B. Sc. (Agr)
Interest in local, slow, sustainable living is gaining a foothold around the globe. But, is this concept compatible with the clothing and textiles choices we can make here in the Comox Valley? Historically, the answer is, "yes." But there are things to know to make it feasible in the modern world.
Join Karla Sandwith, the Vancouver Island Fibreshed* and Plants Are Teachers for an overview of growing small-plot flax, right here in the Comox Valley and on Vancouver Island. During a 1-hour presentation, Karla will share her experiences, discoveries and enthusiasm for flax, and she will inspire you to reach the logical conclusion that flax is the most amazing plant in the world! 
The session will explore the process of growing flax and converting it into linen fabric and will introduce you to the tools and techniques of the trade. You will get to touch and see the seeds, fibre, spun yarn and fabric, as well as examine some of the processing equipment used. We will end with a question-and-answer period where we can share our passion for this remarkable and ancient topic.
After the session, participants are welcome to stay and join us for a fibre and dye seed exchange. Bring any seeds you want to trade! Carol Hyland from Alderlene Grange in Victoria will be in attendance and will have local flax seeds for sale. You can contact her directly at carol@alderleygrange.com  to pre-order your flax seeds and pick them up at The Spool after the presentation.
*All proceeds will be donated to the Vancouver Island Fibreshed.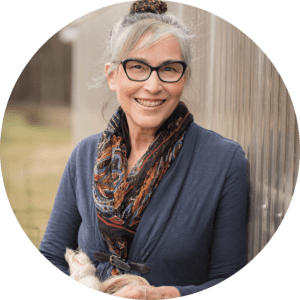 About Karla Sandwith, B. Sc. (Agr)
Karla's knowledge of plant science and her deep appreciation of the crafts of hand spinning and weaving have led her on a fascinating fibre journey. She is especially captivated by the ancient human endeavour of growing flax, extracting the fibres and turning them into linen cloth. Or, as the fairy tales would have us believe, turning straw into gold. She believes the biological processes involved are magical, the technical details are intricate, and the influence on human evolution is epic.